Headless commerce shot to the mainstream market in 2020. Since then, this technology has become immensely popular for online shopping. Essentially, headless commerce means that the frontend of the eCommerce website is separate from the backend. This means both are isolated and function independently.
Amazon is one of the most conspicuous examples of incorporating headless commerce and reducing the frustration associated with traditional e-commerce platforms.
Benefits of Headless Commerce
In a survey,  62% of eCommerce businesses confirmed that headless commerce could improve conversions and engagement. To begin with, here are some of the notable benefits of headless commerce:
Headless commerce makes it easy to implement new functionalities or remove existing elements to make the website intuitive.
It helps the developers add new experiences, make changes, and add or remove backend functionalities without hindering the customers' shopping experience.
It offers an omnichannel experience to all users, ensuring the customers do not have to repeat the steps while purchasing a product.
Shoppers are 40% more likely to go higher than their shopping budget if they have a great shopping experience on the website. With headless commerce, businesses can use multiple personalized frontend experiences to help realize the same.
Websites that load within two seconds have an average bounce rate of 6%, while websites with five seconds loading time have a bounce rate of 38%. With headless commerce, customer requests get to the backend more quickly, reducing website load time.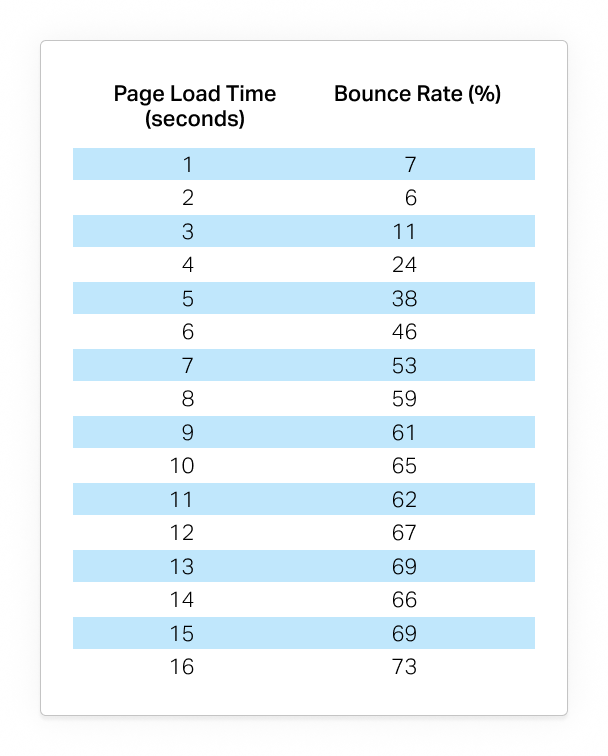 Hire Magento Certified Developer
We have a decade of experience and successfully accomplished 450+ projects
from worldwide clients.
How To Get Started with Headless Commerce?
Customers not only shop from desktop websites but also via their mobile phones, tablets, etc. Traditional eCommerce websites certainly don't respond well to these modes of shopping. Headless CMS, on the contrary, powers eCommerce sites with responsive web design and omnichannel content publishing capabilities, leading to a better shopping experience.
Benefits like these make headless commerce a critical component of the modern retail sector. However, to reap the advantages, headless commerce implementation needs to be done correctly. Here's how you can do that:
1. Know if Headless Commerce Is Right for Your Business
Although headless commerce sounds intriguing, some businesses perform better with traditional eCommerce platforms than others. If you're planning to get started with headless commerce, here are important questions you need to ask:
Do you have customers distributed across different channels?
Will you be making changes in the front end quite often?
Do you want to make customizations without installing more plugins?
Do you have an in-house team of developers?
Do you have a marketing team that can take control of the frontend?
Can you afford to use a headless commerce framework and maintain it?
If the response to these questions is positive, switching to headless commerce sounds like a great move.
2. Understand the Architecture
As mentioned earlier, the headless commerce framework decouples the frontend and the backend. So, if you're planning to switch from a traditional eCommerce website, looking at the architecture will help you decide if headless commerce is what you want. You'd need to leave the traditional all-in-one platform behind.
Headless commerce will help manage the inventory, promotions, cart, catalog, checkout, etc. This framework will help marketers, merchandisers, and developers with the freedom to continuously offer a unique user experience to all users.
3. Frontend Storefront Options
Here are a few factors you must consider while choosing the right storefront:
Business size
The in-house resources you want to use
Current skill sets of the developer team
Number of stores you have
Number of channels you want to deploy across
Type of products you want to sell
The size of your logistics and marketing team
The level of innovation
4. Suitable Headless Technology for Your eCommerce
Businesses that want to create a unique customer experience may need a headless content management system (CMS). To choose the right CMS solution as well as to address the many other technology choices out there, you need to consider these options:
Open-source solution: It offers access to the software's codebase and allows easy customization. However, you need to have advanced technical knowledge.
SaaS solution: It offers robust customization features and allows you to create a headless commerce CMS faster without technical knowledge.
Here are the other factors you also need to consider:
It needs to allow marketers to make changes and update website content quickly without much technical support.
It should integrate with other tools.
CMS should also automate SEO to save the problem of installing SEO plugins.
It should make it easy for the team to collaborate, build custom workflows, and have different user roles.
Conclusion
Headless commerce offers retailers the chance to provide a better shopping experience across all platforms. It also allows for greater flexibility and the ability to use customizations without hassle. The team can continue to offer its customers a unique shopping experience regardless of which device or channel they are using.
By leveraging headless commerce, retailers can enhance their customer experience, lower costs, and increase operational efficiency. However, to reap the benefits of headless commerce, it is crucial to understand how it works and ensure you are choosing the right implementation strategy.